If you want to explore the most ancient, cultural, and historical places of India; you should definitely book a golden triangle India tour package. The golden triangle of India is the triangle forming between Delhi, Agra, and Jaipur. This trip will give you the best sneak peek of India; and the best cultural exposure. Also, there are a lot of cool things to do during your golden triangle India trip. You can enjoy hot air ballooning, camel rides, camping, and other adventurous activities while traveling the golden triangle. Also, if you need transportation, you can easily rent a car in Delhi to explore the city at your own pace. The main highlight of the trip remains exploring the Taj Mahal in Agra.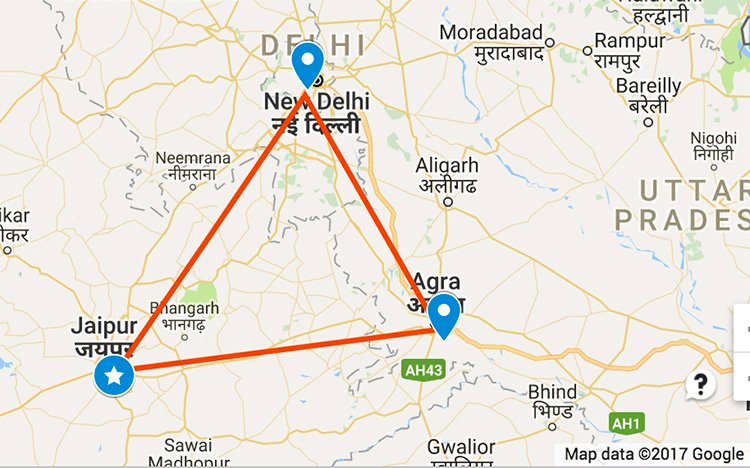 Also, if you want to get the best trip with comfortable accommodations, in budget with taking care of your safety. You can choose to book your next trip with Leisure India Holidays.
What is the Easiest Route to Golden Triangle of India?
It totally depends on your budget and time of how you want to cover the golden triangle of India. As it is well connected with all the 3 ways, which is by road, air and railway line.
So, if you are looking for a road trip; the best way is to start your journey from Jaipur to Delhi which is maximum of 4 hours journey by car or bus. And then you can over exploring Agra, which is again 4-hour journey from Delhi; and also the Yamuna expressway makes it quite easy and hassle-free journey for you.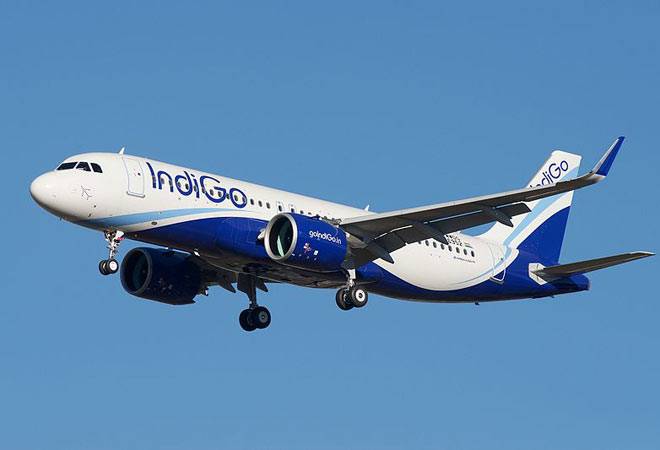 By railways you can easily get trains between Jaipur to Delhi every two hours; which again takes 4 hours time to reach. Also, you can then take a train from Delhi to Agra to complete the excursion of the golden triangle. But make sure to book your tickets well in advance to have a hassle-free journey and trip.
And the third and the most popular option is to take a flight between Jaipur to Delhi, which is just a 40 minutes journey; and then take a flight from Delhi to Agra. This is the easiest and fastest way to explore the golden triangle of India.
Where to stay?
During your trip to the golden triangle, you can explore some of the most wonderful properties. Like while you pay a visit to Jaipur; you can choose to stay in some of the most royal suits of Rambagh hotel, Rajmahal palace, Royal Heritage Haveli, etc. You are sure to feel like a king or queen while you stay in these royal properties.
Also, Delhi is full of luxurious and beautiful properties; to make your trip comfortable and memorable. One can choose to stay in Radisson, ITC Maurya, Leela palace, etc. While staying in these beautiful properties you can enjoy spas and pool facilities.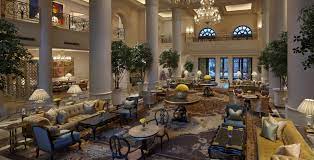 And while you pay a visit to Agra, you can choose to stay in Oberoi hotels, Marriott, etc. Just make sure you book your hotels well in advance, which will not only give you the best deals on hotels. But will also give you hassle-free and comfortable stays.
What are the must-visit Attractions in Golden Traingle of India?
There is a lot of attractions in all the three cities; kept for you to explore. However, the most famous and the most visited attraction in the city are as follows.
1. Amber Fort, Jaipur-
The beautiful fort is built at the top of Aravali Hills and was built by Maharaja Jai Singh. The perfect architecture and the history of the fort are sure to give your spine chills. You can hire a guide to help you explore the place better; and also give you a sneak peek at the historical importance of the fort. Enjoy the maze-like structure of the fort and do not forget to click some beautiful pictures while you visit the fort. Also, there are cafes and museums located in the fort for you to explore and relax for a while.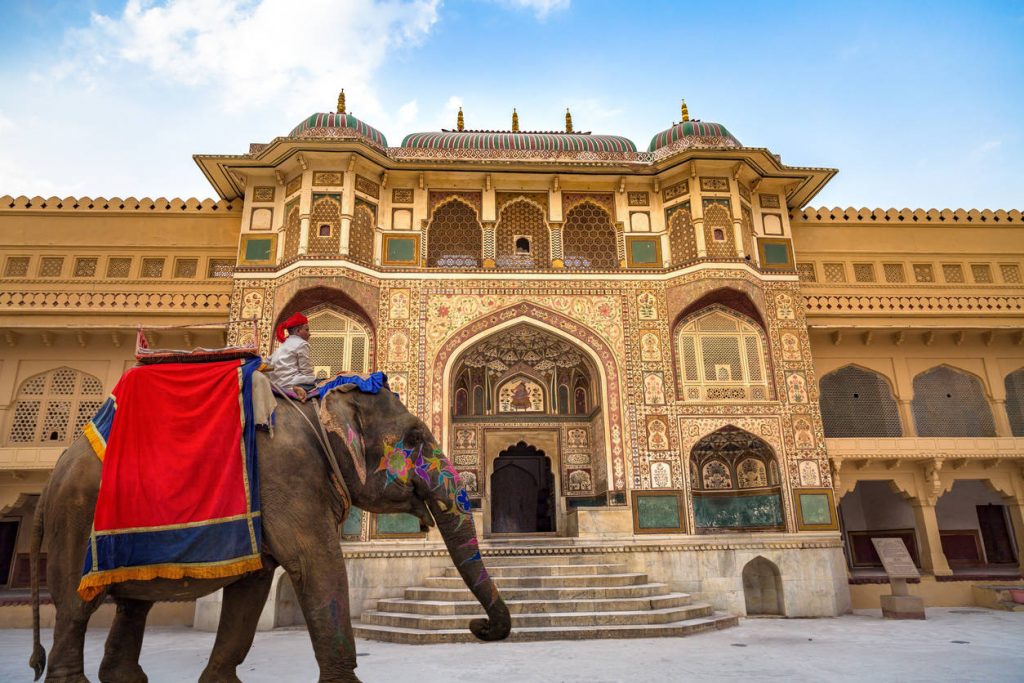 2. India Gate, Delhi-
If you are looking to explore architecture like Paris, then exploring the India gate is the right thing to do. The gate pays a tribute to 9000 soldiers, who were killed during world war 2. You can enjoy the light and sound show; which happens every evening at the India gate. The India Gate is one of the most beautiful monuments of Delhi; which is free to explore. So, check out the great architecture of the place, and do not forget to click some beautiful pictures while you pay your visit to India gate, Delhi.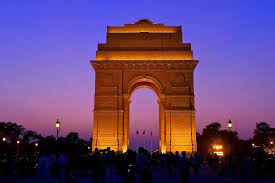 3. Taj Mahal, Agra-
One of the monuments which are also described as the epitome of love is Taj Mahal. It was built by Shah Jaha in loving memory of his wife, Mumtaaz. The beautiful architecture of the monument is worth every sight and is also seen as the 7th wonder of the world. You can see the beautiful crystal white structure from far; which is worth every sight. Also, can fall in love with your partner while you visit Taj Mahal. Just immerse in the beauty of the wonderful structure, by gazing at it far from the gardens located around it.
Take Away-
The golden triangle is famous because of its tourist and cultural importance. A lot of people plan a weekend getaway to this triangle to get out of boredom and their routine lives. Thus, this has been able to enchant and attract a lot of people to it/.
Thus, if you are visiting India, you should once and for all pay your visit to this golden triangle. To see the historical importance and the diversity of the place. Also, if you want to have a hassle-free trip, without the stress of booking tickets and stays. Choose to book your trip from Leisure India Holidays. You get the most affordable, comfortable, and in-budget trips with the organization.